Why Do I Care If My Direct Traffic Is Miscategorized?
Good question. Does it really matter that a bunch of your traffic isn't being properly categorized? What's the point of knowing where your traffic is coming from, and doing all that work to minimize false "direct traffic" visitors?
The answer is data. Any digital marketer knows that the best way to improve marketing tactics and draw in more qualified leads is to first know where your leads are coming from, and why. If you can't figure out where much of your direct traffic is coming from, you're missing out on a big marketing opportunity. You can't see what keywords those visitors are clicking over from or what terms they're searching for.
So where is my direct traffic actually coming from?
If your direct traffic isn't really direct, then what is it? Well, the internet isn't perfect. To give your website analytics tool the proper referrals for every site visit, every little aspect of a link has to be in perfect shape, and that just doesn't always happen. That said, here are a few specific reasons you might be seeing really high direct traffic numbers:
HTTPS → HTTP Referrals
If you haven't yet secured your site, you have an HTTP site. That means you won't see tracking on any visitors coming from a secure, HTTPS, site. This is a function of the secure protocol, and it's actually a fairly easy fix. You just need a third-party SSL certificate, and you can update your site to be secure. Then, you'll see all the referral information you need from visitors coming to your site from other secure websites.
Bad Redirects & Missing or Broken Tracking Codes
Another big culprit for unnecessary direct traffic is that something's not working on your end. Maybe you forgot to put in the tracking code on a new landing page. Anyone who clicks through from that landing page to another page on your site will appear to Google Analytics as a new user when they hit that second page. To Google, it seems like you've self-referred your own visitor. When that happens and your domain has been excluded, Google will automatically dump that visit in the direct traffic bucket. The same thing happens if your tracking codes fail or break. Bad redirects can also be to blame, in a similar way. If you're using anything other than SEO best practices for your redirects, you run the risk of UTM parameters being stripped out. Complex redirect chains can wipe referrer data, contributing to more direct traffic for you.
Traffic from Mobile Apps, Desktop Software, & Some Email Clients
Unfortunately, sometimes there's just no way to avoid direct traffic that really isn't direct. Many mobile apps, desktop software programs, and some email clients, like Outlook just don't pass on referring information. You can tell if you're having an issue with email if you see a spike in direct traffic right after you send out a big email campaign, but it can be difficult to identify traffic coming from mobile apps and desktop software.
Legit Direct Traffic
And sometimes, some of your direct traffic really is direct. Maybe you wrote an awesome blog that people keep bookmarking, or maybe you have a great reputation in your area and people just navigate directly to your site. If you haven't blocked your employee's IP addresses, you could be getting direct traffic in your analytics from them navigating to the website. Direct traffic is an actual traffic source, so it's important to remember that some of your direct traffic visitors can really be navigating right to you.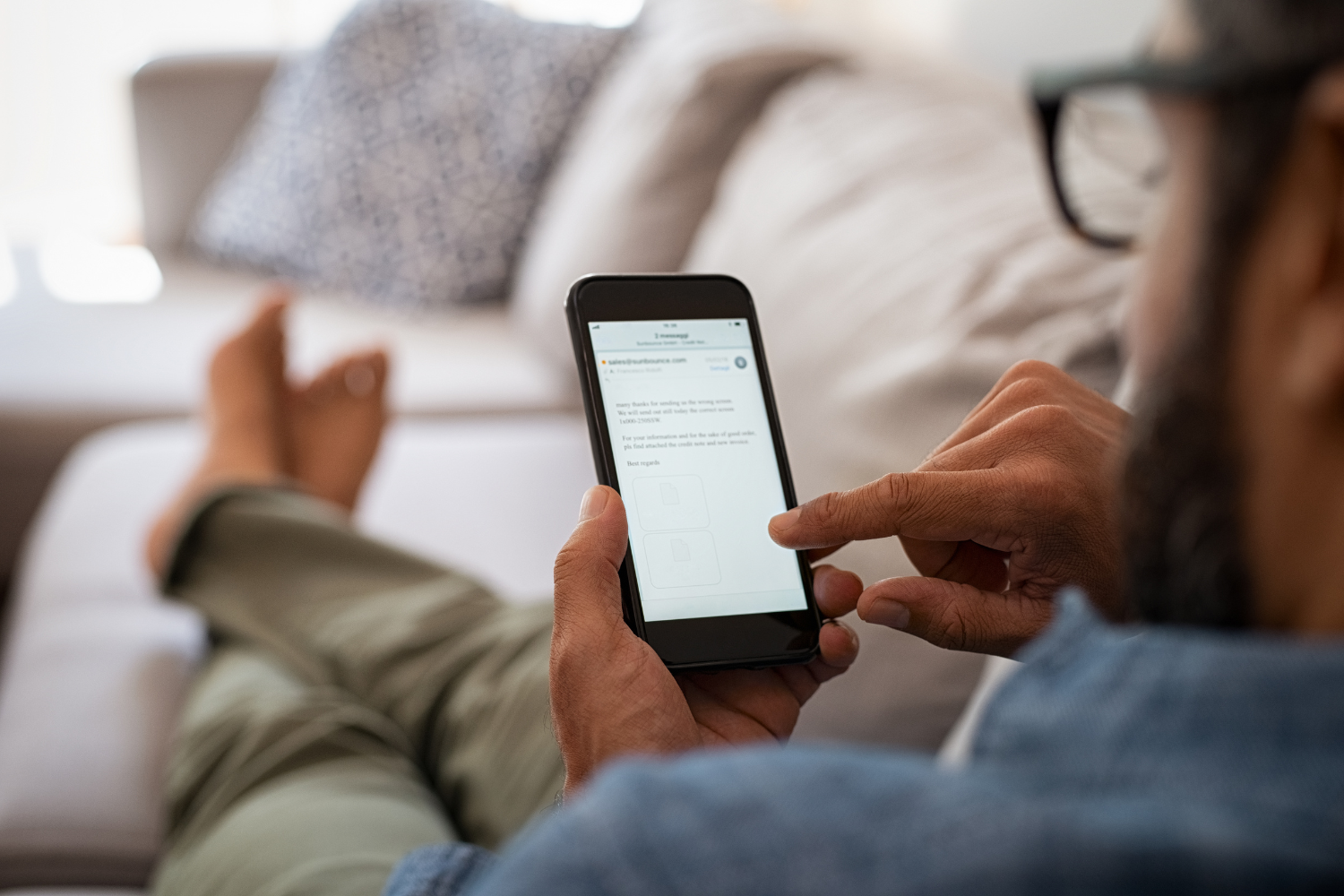 There are a variety of contributors to unnecessary direct traffic. While these are the most common and the easiest to identify, you can still see direct traffic coming from offline sources, people sharing your site through direct messaging apps like Facebook Messenger, and more. While you can't address all of these instances, there are a few you can fix, so that you're getting the best possible information about your site visitors, what they want, and where they're coming from.